ARC Consulting
ARC Astrid Rapp Consulting
Creative solutions - achieved with style and passion
ARC Astrid Rapp Consulting was established in the year 2000 in Hamburg, Germany, and is internationally active in the fields of Finance and Administration.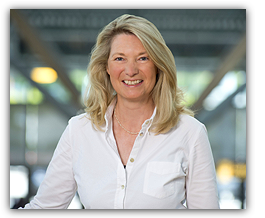 Its emphasis is on interim management and specifically on situations where there is something new to be created or where something that no longer functions needs to be fixed.

Its strength lies in the diverse education and varied experience resulting in the ability to take on even seemingly unsolvable assignments and tasks as a challenge and turn them into success.

ARC maintains at its disposal a strong multi-disciplinary and multi-industry network of contacts which has been built up internationally over decades and can be called on to contribute to a project at any time if needed.

Self-employed work as an interim CFO within the ARC context developed organically out of the previous business engagements of Astrid Rapp who had been a CFO in permanent positions with diverse industries and in different countries before.

The impetus for the establishment of ARC came as early as the late 1990s when her former longtime employer put Astrid on an assignment as an interim manager in one of their foreign subsidiaries for the first time.

Similarly the other two pillars Project Management and Business English Coaching have also evolved out of contacts and inquiries from Astrid's network.
The power to guess the unseen from the seen, to trace the implication of things, to judge the whole piece by the pattern, the condition of feeling life in general so completely that you are well on your way to knowing any particular corner of it - this cluster of gifts may almost be said to constitute experience.

Henry James , The Art of Fiction