Project Management
Realizing complex projects
Even when the going gets tough ...
If a company does not possess sufficient and appropriate in house capacities or capabilities for additional projects, a project manager will assume the task of carrying out and coordinating these.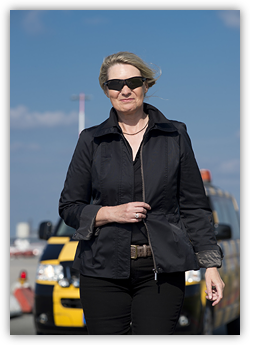 There are many good reasons when confronted with time consuming and complex company- or group-wide projects to engage an outside consultant as project manager to oversee project management and its coordination. Often this suffices, however, in reality experience suggests it can also be short sighted.

Therefore it can be an advantage to engage a project manager to manage specific projects, one that at the onset and in every sense of the word is a real manager, an executive.

ARC Astrid Rapp Consulting always comes into play whenever, for example, the project involves the optimization of existing processes in areas or departments of a company, the building of new structures, the implementation of compliance or SOX guidelines and internal controls, the conducting of internal and SOX audits, the establishing of credit management or the selection and implementation of integrated ERP systems, as well as the out sourcing of departments and dealing with the implementation of unpopular but necessary changes for the company.

With a clear, open mind, always unbiased and unaffected by prior internal issues or subsequent opposition experienced after following through with difficult decisions this project manager does not only take care of the concept and coordination, but above all, will undauntedly roll up her sleeves to closely manage the implementation of the project and ensure its complete success and acceptance in practice.
If you can keep your head when all about you
Are losing theirs and blaming it on you,
If you can trust yourself when all men doubt you,
But make allowance for their doubting too;
If you can wait and not be tired by waiting, (...)

(...) Yours is the Earth and everything that's in it. 

Rudyard Kipling