Interim Management
An interim CFO born for delicate cases
Temporary management - calculable and efficient
Whenever a manager is needed for a senior management position in the finance and administration area of a company an interim manager matches the situation in a flexible way and will be available until a suitable replacement is found or the assignment is successfully completed. After all an interim manager comes in order to leave again.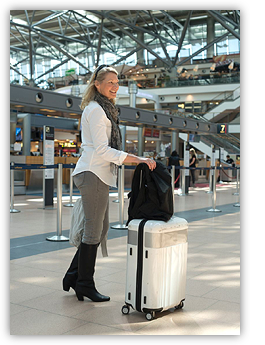 In the fast paced world we all live in now more than ever it is essential to be in the right place at the right time. An interim manager offers the distinct advantage of being immediately available and getting assigned and paid for just and exactly the period of time he or she is actually needed.

Should a company be in need of temporarily filling a vacancy for a senior management position in the finance and administration area with an interim CFO, of undertaking fast change, of restructuring a company or making a turnaround, of integrating a recently purchased company, spinning off a subsidiary from the group or relocating a facility, optimizing processes, of implementing a new software system or wishing to introduce a completely new business plan - in all these cases a highly experienced, competent, and flexible ARC Astrid Rapp Consulting is available on short notice and without any recruiting costs.

Always neutral, unprejudiced, and possessing a trained eye in locating weak spots this interim CFO tackles the most difficult tasks. An interim executive offers not just consulting expertise but above all provides practical implementation while taking over complete decision making power and full responsibility of staff in the line function and bringing lots of managerial and decision making experience as well as assertiveness, yet also sensitivity and the knowledge of how to achieve what is feasible.

When the task is successfully implemented or circumstances have changed an immediate separation without any severance pay is possible.

All of this makes the use of an interim manager a very efficient and modern way of leading companies into the future.
Two roads diverged in a wood, and I -
I took the one less traveled by,
And that has made all the difference.

Robert Frost